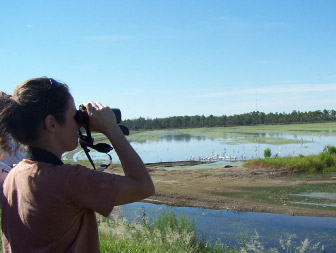 Founded in 1990, The Phoenix Environmental Group, Inc. (TPEGI) has earned the respect of clients and regulators for its ability to find and implement creative and cost effective solutions for a wide variety of sensitive environmental issues. We provide sound planning and effective multi-agency coordination from beginning to end.
With offices in Tallahassee, Jacksonville and Miami, we are able to provide professional consulting services throughout Florida and nationwide.

The Phoenix Environmental Group Projects
We've recently completed several linear fiber projects in North Carolina, Maryland, Virginia, West Virginia and Georgia involving environmental permitting, training of contractors, creating erosion control and sedimentation plans, and applying our expertise in environmental oversight to ensure compliance with local, state and federal laws.
Environmental Resource Permitting (ERP) and implementation of Best Management Practices (BMPs) for attapulgite and phosphate mines in Florida;
Wetland delineations and threatened and endangered species surveys for gas transmission lines in Florida;
Environmental permitting and mitigation design for the Florida Public Safety Institute's Gadsden Re-Entry Center.